AXIS TW1201 Cámara Corporal IP con Lente Fijo Zipstream IP54 de 2,1 mm, Negro
Marcas:
AXIS Communications
N.º ADI #:02242-001
modelo #: 02242-001
Nombre: AXIS TW1201 Zipstream IP54 2.1mm Fixed Lens IP Body Camera, Black
Lightweight - only 40 G (0.09 lb.)
Same optical performance as AXIS W100
Flexible magnet mount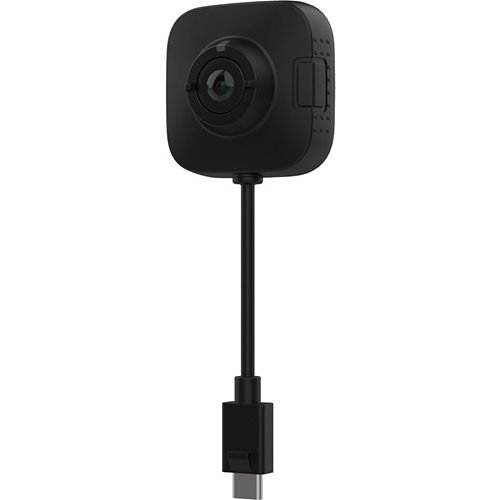 Descripción del producto
General Información
AXIS TW1201 Body Worn Mini Cube Sensor can make both the wearer and the people they interact with feel safer. Wearable cameras can both deter bad behavior and protect employees from false accusations. You can also use footage from AXIS TW1201 Body Worn Mini Cube Sensor to teach personnel how to respond to situations they're likely to encounter.
AXIS TW1201 Body Worn Mini Cube Sensor is small, lightweight, and exceptionally inconspicuous. It comes in a choice of black or white to blend in with different clothing and uniform choices. A discreet click on the recording button is all it takes to start recording. And using its recording indicator is optional.
AXIS TW1201 Body Worn Mini Cube Sensor is our smallest, lightest wearable sensor. That means people can place it securely just about anywhere on just about any material. It attaches with a magnet mount that's designed to be easy to use, easy to move, and easy on even lightweight clothing.
Características principales
Cámara de red: ayuda a lograr resultados de video de alta calidad
Proporciona visión nocturna de objetos a una distancia de hasta 147,64 pies
Características del sensor CMOS RGB
Resolución de hasta 1920 x 1080 para vigilancia en tiempo real
Categoría : Cámaras corporales, Cámaras IP, Productos, Videovigilancia
Especificaciones
Información General
Nombre de Producto
Sensor para cámara de vigilancia TW1201
Características físicas
Misceláneos
Compatibilidad
Axis W100 Body Worn Camera