AG Neovo SC-42E SC Series Pantalla de Vigilancia con Resolución 1080p de 42", con Conector BNC
Marcas:
AG Neovo
N.º ADI #:SC-42E
modelo #: SC-42E
Nombre: MONITOR LED 42" LED FHD, HDMI, DVI, VGA
16:9 widescreen resolution perfect for watching movies, playing video games and getting on with office work
Image Enhancer: 3D Comb Filter / Deinterlace / Noise Reduction / Freeze
BNC passive loop-through output port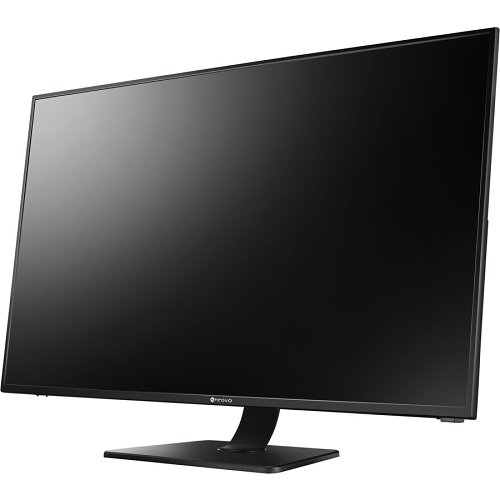 Descripción del producto
General Información
The SC-Series surveillance displays designed for 24/7 operation feature Anti-Burn-inTM technology which prevents image retention while performing nonstop in security and surveillance environments. The series also includes enhanced image quality and settings control such as gamma curve selection, black-level adjustment, contrast enhancer and CCTV mode that help create richer images even under unfavourable lighting conditions coming from low light surveillance footage.
Industry-leading Reliability

The SC-Series is specially designed to transcend the challenge of enduring 24/7 operations. AG Neovo's Anti-Burn-inTM technology also prevents image ghosting while performing continuous mission-critical operations.
Enhanced Image Clarity
Displays with exceptionally clear images with cutting-edge gamma curve selection, black-level adjustability, and high dynamic contrast ratio 20,000,000:1; the SC-Series can capture darker details and deliver premium images, thereby enhancing image detail quality. A pre-configured CCTV mode has been geared specifically for surveillance control rooms to adjust the display's video settings such as sharpness, colour temperature, and brightness to maximise image clarity especially in low light surveillance footage at night.
Adaptable to Your Environment Needs
With adaptability in mind, the SC-Series provides an array of configurations designed to help you tailor the display to your surveillance needs. This includes on/off toggles for the blue screen or the power LED and selectable aspect ratios including 16:9, 4:3, 1:1 or even a custom zoom mode which helps accommodate the display to the conditions of your control room regardless of the input signal.
Características principales
16:9 widescreen resolution perfect for watching movies, playing video games and getting on with office work
Image Enhancer: 3D Comb Filter / Deinterlace / Noise Reduction / Freeze
BNC passive loop-through output port
Flicker-free display technology reduces eye discomfort
Furnishes captivating visuals with 300 cd/m² brightness levels
Features HDMI input to get connected with the top of the line PCs, Blu-ray players, and cutting edge gaming consoles
Categoría : Monitores de vídeo, Productos, Videovigilancia
Especificaciones
Información General
Fabricante
AG Neovo Technology Corporation
Nombre de Producto
SC-42E Widescreen LCD Monitor
Información Técnica
Clase de tamaño de pantalla
Horizontal Frequency (Hz)
Tecnología de iluminación de Fondo
Tecnología de Pantalla
Tecnología de Conmutación in-Plane (IPS)
Viewable Screen Size (mm)
Audio
Weight with Stand (Approximate) (g)
Características físicas
Compatible con Montura VESA
Peso con soporte (Aproximado)
Imagen
Interfaces/Puertos
Pantalla y gráficos
Potencia & rendimiento
Operating Power Consumption (W)
Vídeo
Índice de refresco estándar
Ratio de Contraste Dinámico
Misceláneos
Respetuoso del medio ambiente