AXIS 5507-711 Kit de destornilladores de seguridad 4 en 1 con dos puntas de inserción de doble cara y cabeza Philips estándar
Marcas:
AXIS Communications
N.º ADI #:5507-711
modelo #: 5507-711
Nombre: AXIS 4-in-1 Security Screwdriver Kit with Two Double-Sided Insert Bits and Standard Philips Head (5507-711)
Non-slip rubber grip
Quick-release handle
Stainless steel and chrome vanadium bits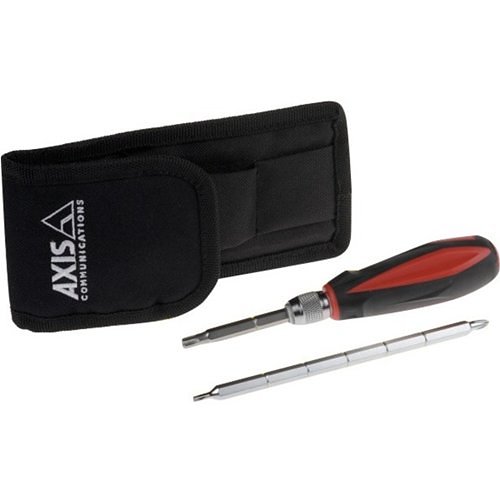 Descripción del producto
General Información
AXIS 4-in-1 Security Screwdriver Kit is a great tool for installing Axis products. The kit features two double-sided insert bits type that match Axis products using tamper resistant torx and standard philips head. The insert bits material are made of stainless steel (TR20+TR30) and chrome vanadium (TR10+PH1).
The kit comes with a quick-release, non-slip rubber handle, and a velcro-sealed polyester pouch with belt clip.
Características principales
Non-slip rubber grip
Quick-release handle
Stainless steel and chrome vanadium bits
Categoría : Destornilladores, Herramientas y ferretería, Instrumentos, Productos
Especificaciones
Información General
Nombre de Producto
4-in-1 Security Screwdriver Kit
Características físicas
Material
Acero Inoxidable, Cromo vanadío
Información del Producto
Misceláneos
Características
Non-slip Handle, Quick-release, Resistente a la alteración, Rubber Handle